À propos de la famille Kieffer
Le club a une longue histoire familiale dans le monde équestre. Aujourd'hui, nous avons une équipe familial fière et passionnée de la troisième génération d'entraîneurs Kieffer, qui se dévoues coeurs et âmes pour ce merveilleux sport chaque jour. Nous vous invitons à en apprendre un peu plus sur chacun des membres de la famille qui a le plaisir d'enseigner à notre écurie chaque jour.
Situé sur 20 arpents de propriété à la campagne au coeur de Vaudreuil-Dorion, entouré par les régions de Saint-Lazare et Hudson, le club propose ses services depuis 38 ans. La famille kieffer est fière proprétaire du 2901 Montée d'Alstonvale depuis plus de 10 ans. Au début, Christian Kieffer était un entraîneur avec ses deux frères aux écuries Kieffer et fils avant de débuter son entreprise avec son épouse Marleene Tremblay il y a de cela plusieurs années. Aujourd'hui, Le Club est parmi les plus anciennes écuries de la région. Nous offrons un établissement d'une capacité de 28 chevaux y compris les chevaux d'école pour tous les niveaux. Il est impératif pour nous d'offrir un environnement de qualité pour nos animaux.
Merci d'avoir pris le temps de nous lire et nous vous souhaitons la bienvenue sur notre site.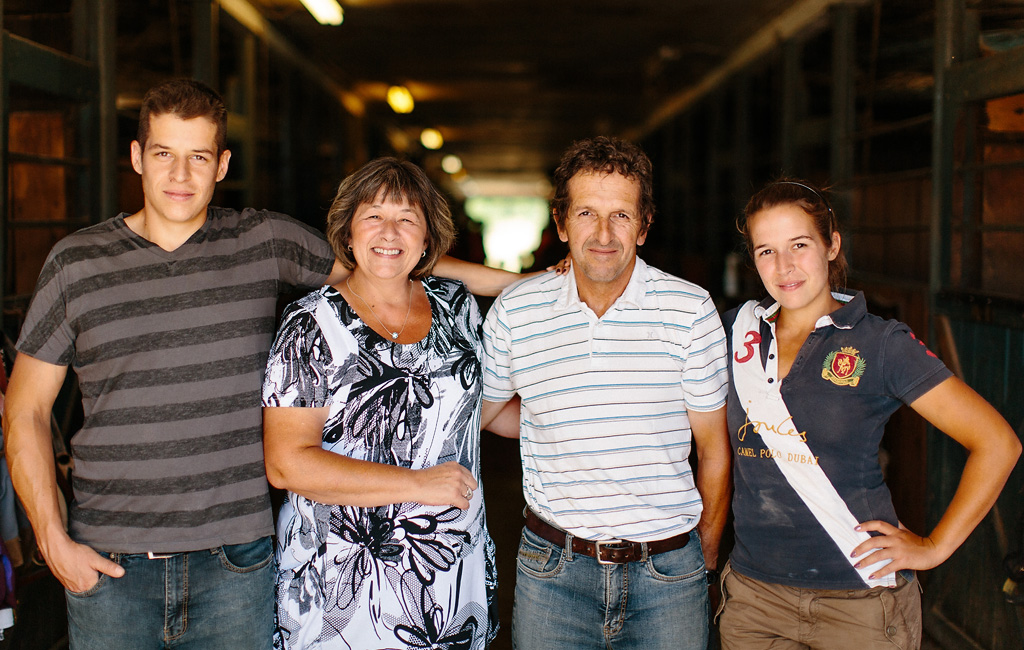 About the Kieffer family
Le Club Riding has a long family history in the Equestrian world. Today, we have a proud and passionate family team of third generations of coaches that pour their hearts and souls into this wonderful sport each and every single day. We welcome you to learn a little bit more about each person that has the pleasure of teaching riders at our stable every day.
Situated on 20 acres of lush country property in the heart of Vaudreuil-Dorion surrounded by the regions of Saint-Lazare and Hudson, the club has been offering its services for 38 years. The Kieffer family are proud owners of 2901 Montee d'Alstonvale for over 10 years. At the beginning, Christian Kieffer was an instructor with his two brothers at the Kieffer stables before going into the business with his wife Marleene Tremblay those many years ago. Today, Le Club is among the oldest stables in the region. We offer an establishment with a capacity of 28 horses including school horses for all levels of riders. It is imperative for us to provide a quality environment for our animals.
Thank you for taking the time to read about us and we welcome you to our website.
Équipe familial •
The Team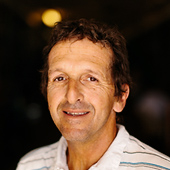 Christian Kieffer
Co-Owner/Coach Level 1
De la deuxième génération de Kieffer, le mot victoire fesait partie de notre mode de vie. À un jeune âge, encadré par Norbert Major, Christian Kieffer a participé au circuit provincial de l'Ouest et a remporté le titre de champion dans la catégorie plaisance western. Après cela, la famille Kieffer a décidé d'aller sauter! Appuyé par Sheryl Lanctot, à la fois Alain Kieffer et Christian Kieffer étaient de très forts concurrents dans cette catégorie. Alain était un compétiteur de niveau national connu pour ses jambes et de bonnes mains et Christian avait un oeil fantastique pour l'enseignement. C'est le moment où il a décidé de former au lieu de rivaliser. Christian est un entraîneur niveau 1 à ce jour et deviendra niveau 2 en automne.Il enseigne aux enfants sur le circuit régional et enseigne pour le plaisir de monter à notre club d'équitation certifié Équi-Qualité également.
From the second generation of Kieffers to today, winning is part of our lifestyle. At a young age, mentored by Norbert Major, Christian Kieffer competed on the western provincial circuit and won the title of champion in the western pleasure category. After that, the family Kieffer decided to go jumping! Thought by Sheryl Lanctot, both Alain Kieffer and Christian Kieffer were very strong competitors in this category. Alain was a National level rider known for his good legs and good hands and Christian had a fantastic eye for teaching. This is the point when he decided to train instead of competing. Christian is a trainer level one now, coaching kids on the regional circuit and also teaching for the pleasure of riding at our equi-qualite riding club.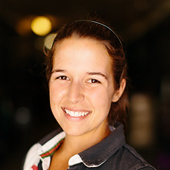 Laurence Kieffer
Co-Owner/Coach & Judge
Laurence monte depuis la très jeune âge de trois ans et a un amour naturel pour les chevaux. Elle a commencé à concourir à l'âge de 15 et a rapidement commencé à gagner des prix pour ses compétences. En 2007, elle a remporté le titre de recrue de l'année au prix de fin d'année du circuit AERSO. En 2008, elle a remporté le prix "high points award" avec sa jument No Mercy et elle a remporté toutes les classes dans sa catégorie cette année là. Laurence est également fière de faire les JEQ quatre années d'affilée. Elle a également été invitée à participer à quelques cliniques avec de grands noms tels que Amy Millar , Erin Ballard, Michel Robert et Devon Dellin. Enseigné principalement par son père Christian, elle a aussi été encadrés par Valere Francoeur ainsi que Alain Kieffer. Laurence est un juge certifié canada hippique et en 2014 vous la retrouverez sur le circuit A avec ses étudiants. Laurence entraîne les enfants aux écuries Kieffer depuis qu'elle a 15 ans et elle est responsable de l'équipe sur le circuit régional également.Vous pouvez également suivre ses créations à l'huile et acrylique dans la section blogue.
Laurence has been riding since the very young age of three and has a natural love for horses. She started to compete at the age of 15 and quickly began winning prizes for her skills. In 2007 she won the title rookie of the year at the end year award of the AERSO circuit. In 2008 she won the high points award with her mare No Mercy and she won every classe in her category that year. Laurence is also proud to make the jeq 4 years in a row. She has also been invited to participate at a few clinics with big names such has Amy Millar, Erin Ballard, Michel Robert and Devon Dellin. Thought mainly by her father Christian, she was also mentored by Valere Francoeur as well as Alain Kieffer. Laurence is a certified equine canada judge and in 2014 you will find her on the A circuit competing and coaching students. Laurence trains kids at Kieffer Stables since she was 15 and she is busy coaching on the regional circuit as well.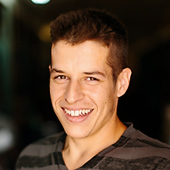 Jonathan Kieffer
Co-Owner/Manager
Jonathan gère tout et n'importe quoi lié aux écuries Kieffer . Non seulement Jonathan aime les chevaux (en particulier son cheval Adonys!), mais Il est également responsable de la rénovation et de s'assurer que les alentours et les écuries sont aussi parfaitement maintenus, qu'ils peuvent l'être. Tout comme Laurence à partir de l'âge de 3 ans, il a commencé l'équitation en formant son premier poney Dimbo, à tirer un traîneau!
Jonathan manages anything and everything related to Kieffer Stables. Not only does Jonathan love horses (especially with his horse Adonys!), he is also responsible for renovating and making sure the grounds and stables are as perfectly maintained as they can be. Just like Laurence starting at the age of 3, he started riding by training his first pony to pull a sleigh!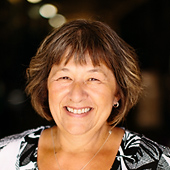 Marleene Kieffer
Co-Owner
Le bras droit de son mari Christian, et connu pour ses talents de cuisson, Marleene a été dans l'industrie du cheval depuis l'âge de 25 ans. Si ce n'était pas d'elle, Les écuries Kieffer ne serait pas ce qu'ils sont aujourd'hui.
The right arm of her husband Christian, and known for her baking skills, Marleene has been in the horse industry since she was 25 years old. If it wasn't of her, the Kieffer Stables wouldn't be what they are today.